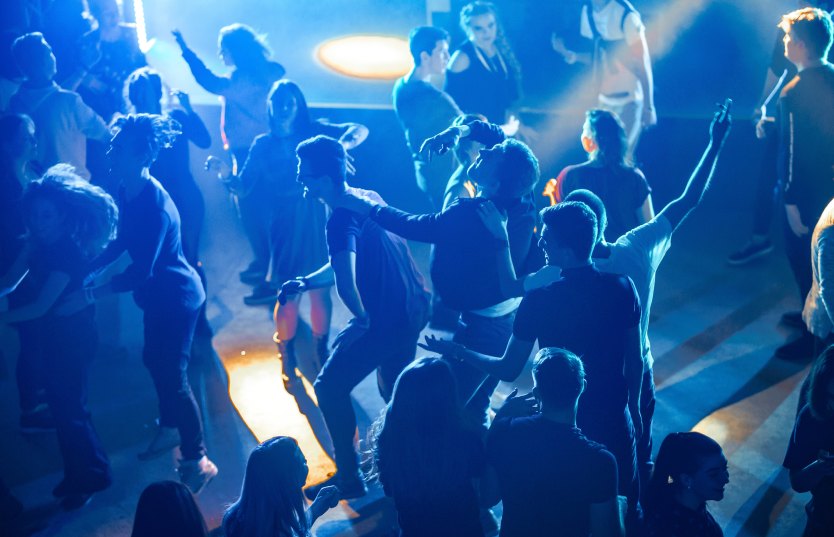 How to plan the most Awesome Prom or School Dance in Raleigh!
Planning a school function, prom or dance is a big job. We want you to have the best Prom ever. We want everyone to copy yours!
How do you plan the event so everyone loves it and loves the music?
You pick the best Raleigh DJ in North Carolina!
These are things you won't need to worry about if you work with Lenny's Touch of Class DJ team.
Will the DJ show up on time? What will he/ she look like? Will they have enough volume and the right music for us?
I'm Lenny Fritts, head Raleigh DJ at Touch of Class DJ's. I want to let you know that we always show up about one and a half hours early for every school function so we can set up and meet you before the first guest arrives. If your event is a Prom, we will be dressed in Full Tuxedo. For other types of events we can dress more casually such as in khaki pants and a polo shirt.
Other types of school functions we've done include:
Graduation parties
Yearbook signing
Pepper Rally
Mid Year Dances
Our Music List can be found here. Only the clean, edited versions will be played. Anything on my list with XXX next to it will not be played. I offer the opportunity for students to go ahead and select at least 40 – 50 songs for a four-hour event. All requests can be emailed to me here. We have a wireless microphone for any and all announcements that need to be made during your event. The volume at most school functions is loud. We will bring enough wattage to cover the number of students at the event. We also supply lights and bubbles.
Let us help you plan the ultimate Prom or other School Function so you can have a blast with your friends and not worry about a thing. Contact Us.